About US
We are a team of good hearted and hard working people. Our main goal is to build long lasting relationships and give back to the community. Gabriel and Jennifer started this company with small businesses in mind. We understand the struggle of being an entrepreneur and we are here to help.
Digital Marketing Agency Huntington NY
"Leon Marketing Company has been providing innovated digital marketing solutions for over 15 years. We bring cutting-edge reasoning, imaginative execution and professional superiority to every project, and invest our full attention to understanding your needs to the fullest. We believe digital marketing campaigns need to fire up emotions in order to inspire action, and that's why we create every campaign with people in mind, regardless of the digital means that we use to promote it."
Gabriel Leon- Founder/Owner
Our Strategy
Every campaign we launch starts with a dream – your dream. And the first thing we do to discover that dream is listen to you. We want to hear about your company, your goals and your expectations.
Once we understand your needs, we select the team that's most suitable to make it happen. We choose every member of your team with your goal in mind, and get them on board at the beginning of the process, so there is no doubt about where it's all going to lead 
We offer specialist expertise in digital marketing, online marketing, SEO, Web Design, content optimization plus more. Our team is internationally trained and locally based, so you get the very best service at your utmost convenience.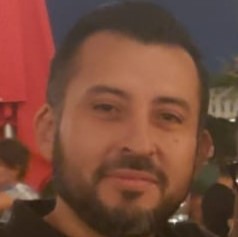 Gabriel Leon
Founder/Owner
Catalina Shook
Creative Director
Daniel Philips
Marketing Strategy